Studio forty five Amsterdam is een luxe private gym waar je de meest fitste versie van jezelf kunt worden. We helpen je graag om je beter dan ooit te voelen! Studio Forty Five Amsterdam bestaat uit verschillende trainingszones, met zeer luxe voorzieningen. We bieden groepstrainingen aan die je blijven uitdagen. Onze visie is kwaliteit, deskundigheid & hard werken. We staan ​​nooit stil en dagen je continu uit om een ​​stap verder te gaan. Je kunt bij ons al een lidmaatschap afsluiten vanaf €39,- per maand.
Heb je jou lidmaatschap afgesloten? Dan krijg je gratis  PRO toegang tot onze app die je gratis kunt downloaden in de app store: Studio Forty Five Amsterdam. Na je registratie kun je gelijk beginnen in de studio met jou favortiete workout. Wij streven naar een High-End Gym en geen overvolle sportschool.
Studio forty five Amsterdam is a luxurious private gym where you can become the fittest version of yourself. We'd love to help you feel better than ever! Studio Forty Five Amsterdam consists of various training zones, with very luxurious facilities. We offer group training that continues to challenge you. Our vision is quality, expertise & hard work. We never stand still and continuously challenge you to go one step further. You can already take out a membership with us from €39 per month.
Have you closed your membership? Then you get free PRO access to our app that you can download for free in the app store: Studio Forty Five Amsterdam. After your registration you can immediately start in the studio with your favorite workout. We strive for a High-End Gym and not an overcrowded gym.
Prijzen
Lidmaatschappen in credits:
€39,- 20 credits
€59,- 40 credits
€79,- 60 credits
€89,- UNLIMITED
€15,- Dagpas
€50,- Weekpas
€99,- 10 Rittenkaart
OPEN GYM = 3 CREDITS
GROEPSLES = 5 CREDITS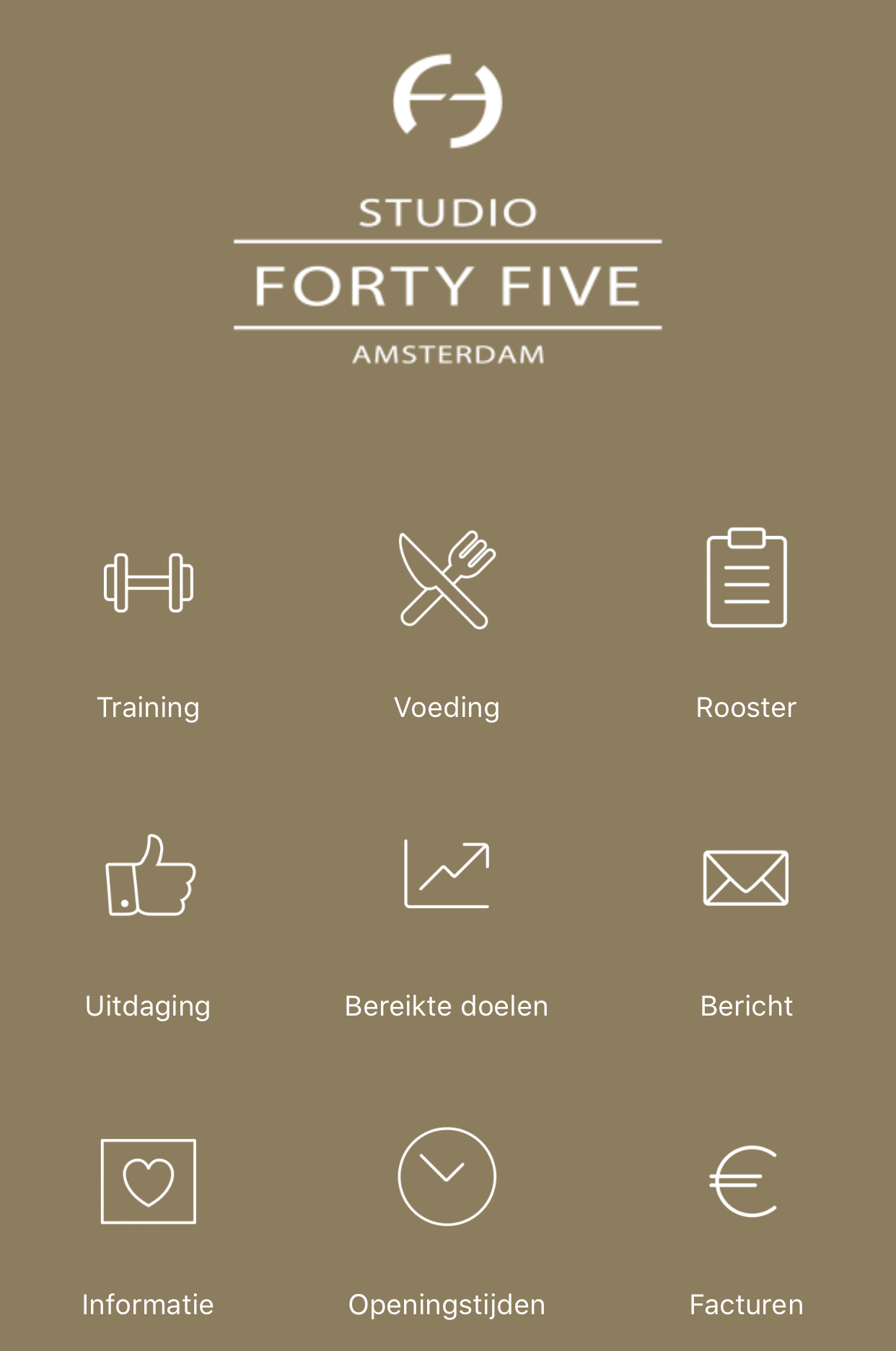 Lidmaatschappen
€39,- / 20 credits / per maand
€59,- / 40 credits / per maand
€79,- / 60 credits / per maand
€89,- / UNLIMITED / per maand
Lidmaatschappen Studenten
€45,- / 45 credits / per maand
Wij vragen jaarlijks een bewijs van inschrijving van je onderwijsinstelling.
Zonder Lidmaatschap
€15,- / Dagpas
€50,- / Weekpas
€99,- / 30 credits / 10 rittenkaart
Extra informatie*
* Elke Lidmaatschap heeft een minimum periode van 3 maanden en is daarna maandelijks opzegbaar.
*De niet opgemaakte credits van de vorige maand neem je mee naar de volgende maand, deze zijn dan 2 maanden geldig bij een actief lidmaatschap.
*Alle lidmaatschappen bij Forty Five zijn flexibel. Dit houdt in dat ze maandelijks opzegbaar zijn inachtneming van de opzegtermijn van 1 maand (per eerste van de maand, volgend op de maand waarin de opzegging wordt gedaan). Elke Lidmaatschap wordt na de eerste lidmaatschapsperiode van 3 maanden telkens stilzwijgend met 1 maand verlengd.
More information (translate)
* Each Membership has a minimum period of 3 months and can be canceled monthly thereafter. 
*The unused credits from the previous month are carried over to the next month, these are then valid for 2 months with an active membership.
*All Forty Five memberships are flexible. This means that they can be canceled monthly, observing the notice period of 1 month (as of the first of the month, following the month in which the cancellation is made). Each Membership is tacitly renewed for 1 month after the first membership period of 3 months.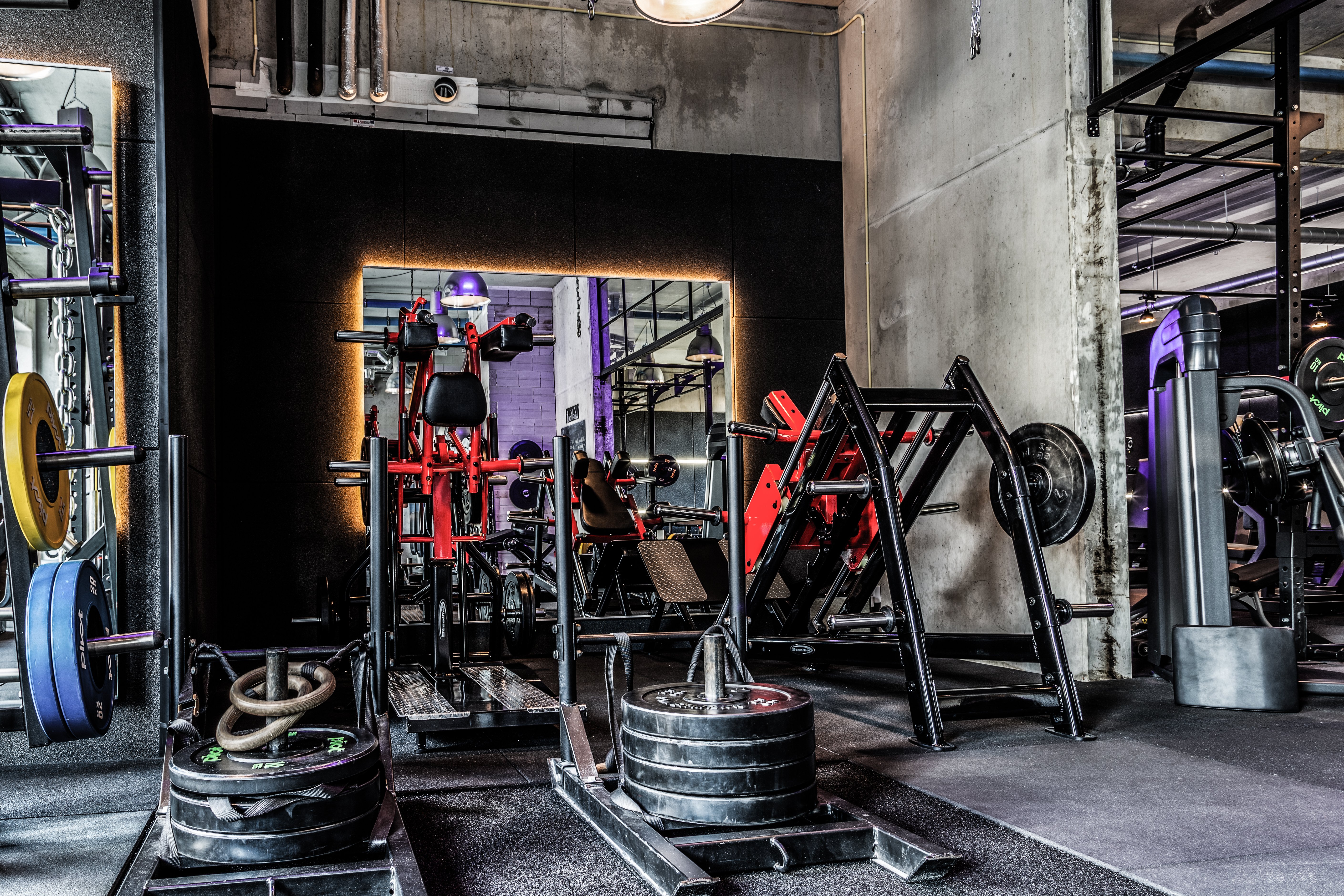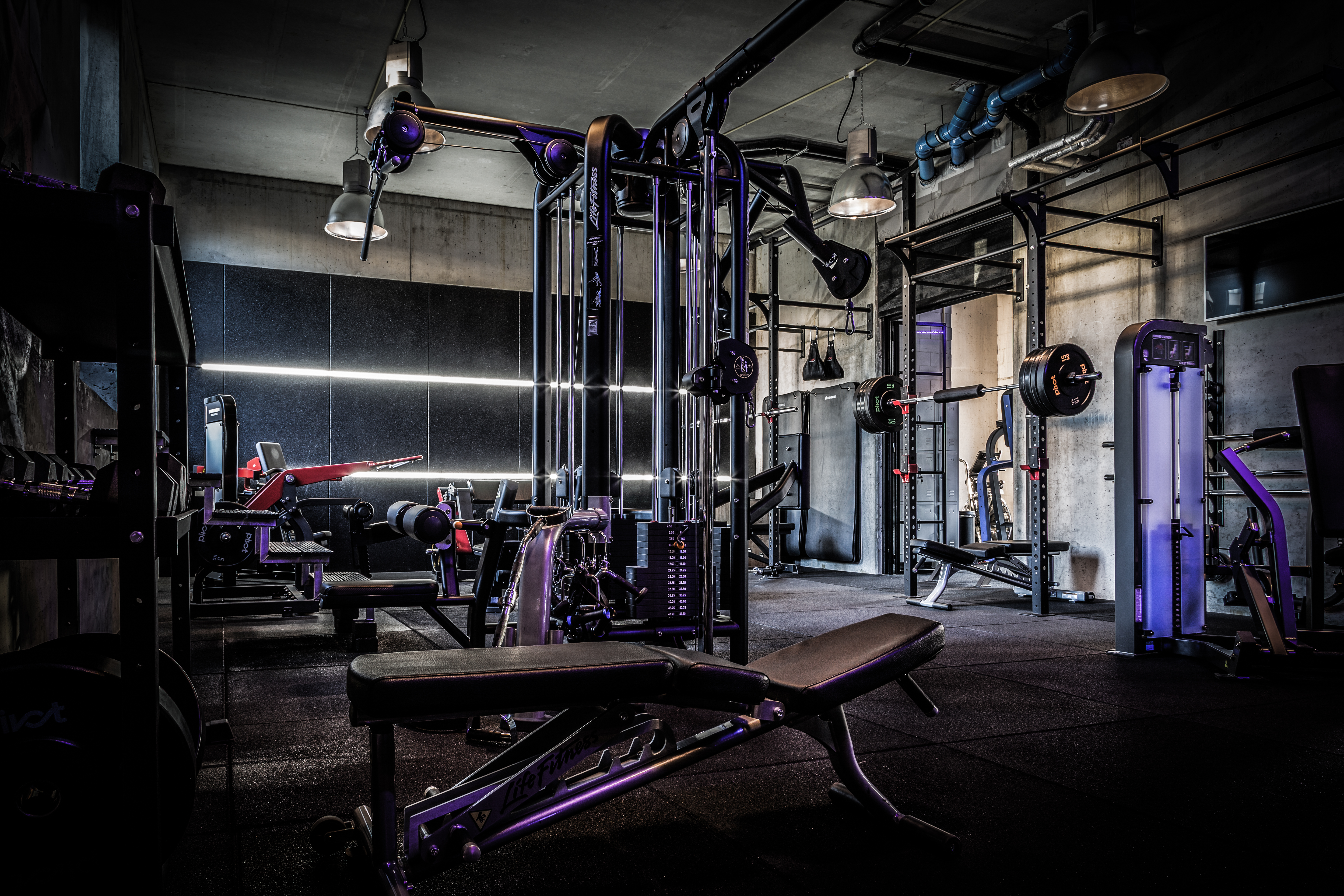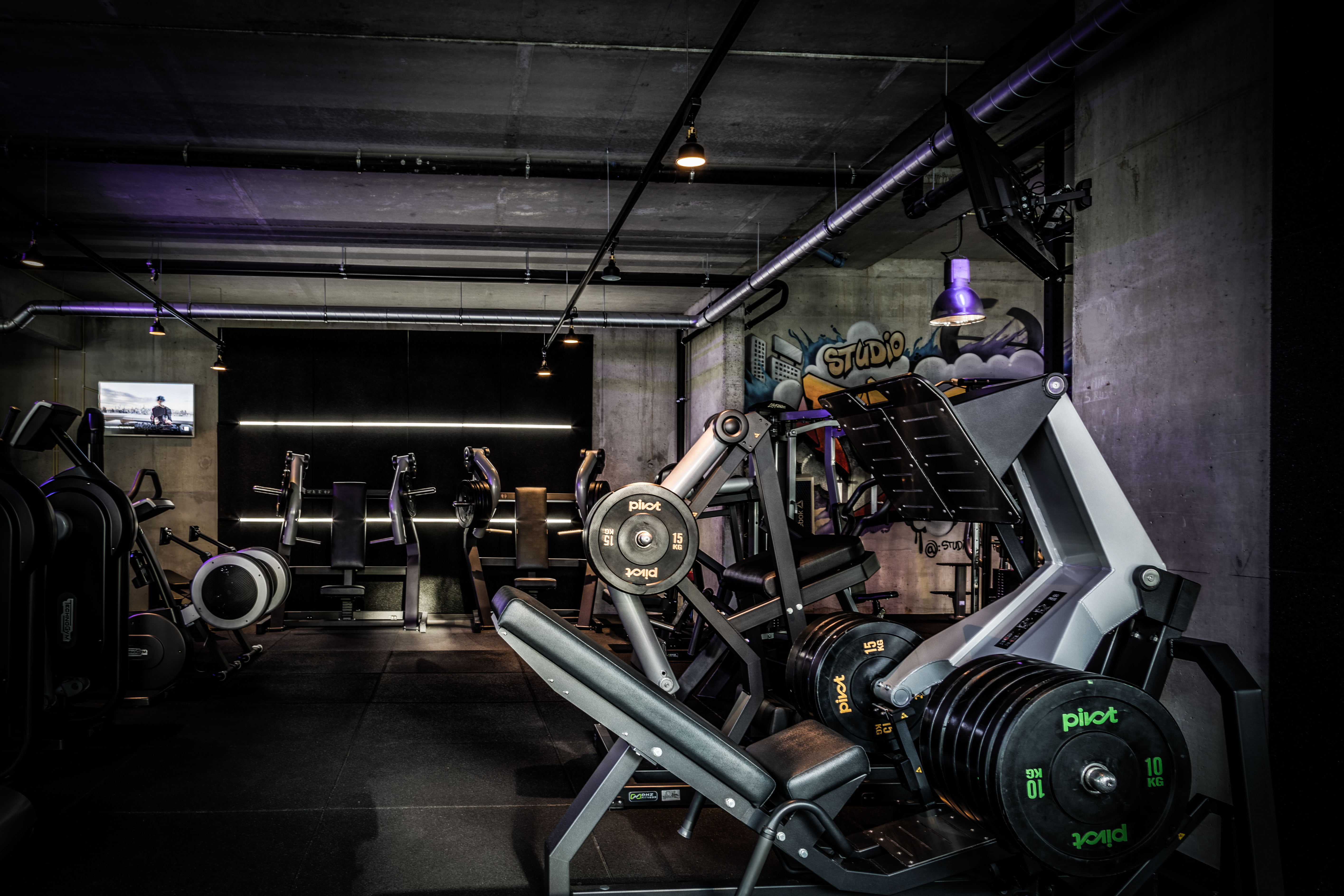 KENNISMAKEN?
Ook jou persoonlijke doelen behalen?
In een vrijblijvende intakegesprek bespreken we de mogelijkheden van personal training.
Maak een afspraak voor een persoonlijk advies.
Studio Forty Five Amsterdam
Maassluisstraat 101
1062 GA Amsterdam
(31)651582319